Inspired by the black diamond, the design concept of Galāsa Event Place was originated from the gemstone's geometry and its light transmission. Contrary to a conventional wedding hall which would be generally white in colour, the client particularly asked for the event place – though mainly to host weddings, to have a striking dark industrial finish to stand out from the crowd. It was a very bold move, however, a successful outcome was achieved with the commitment from both the client and the architect.
Constructed with large-span I beams, a column-free space is created in the main hall to allow unobstructed spectacular gathering space underneath. The main facades with gradually unfolded pleated black and dark grey glass surfaces, stand out to be the main feature of the place. Aluminium framed Low-E laminated glass panels were used to create three different types of arrangements for the pleated surfaces – extreme zigzagged, zigzagged, minimal zigzagged, to symbolize the dynamic unfolding process of diamond facades.
Cattleya Caldwell Sdn. Bhd.
Measuring 2,200sqm (indoor and outdoor combined), the event place can accommodate up to 1000 pax. This size caters perfectly for the local Malay communities, with many of their weddings are grand and large scale. Half of the site is covered with lush greenery, with ancillary structures e.g. the altar, orchid glass house and parlour scattered around at adequate spacing in between. The altar is the floating platform above a tranquil pond, where vows are exchanged in a garden setting. The orchid glass house and parlour respectively serve as pre-event gathering spaces and VIP lounges.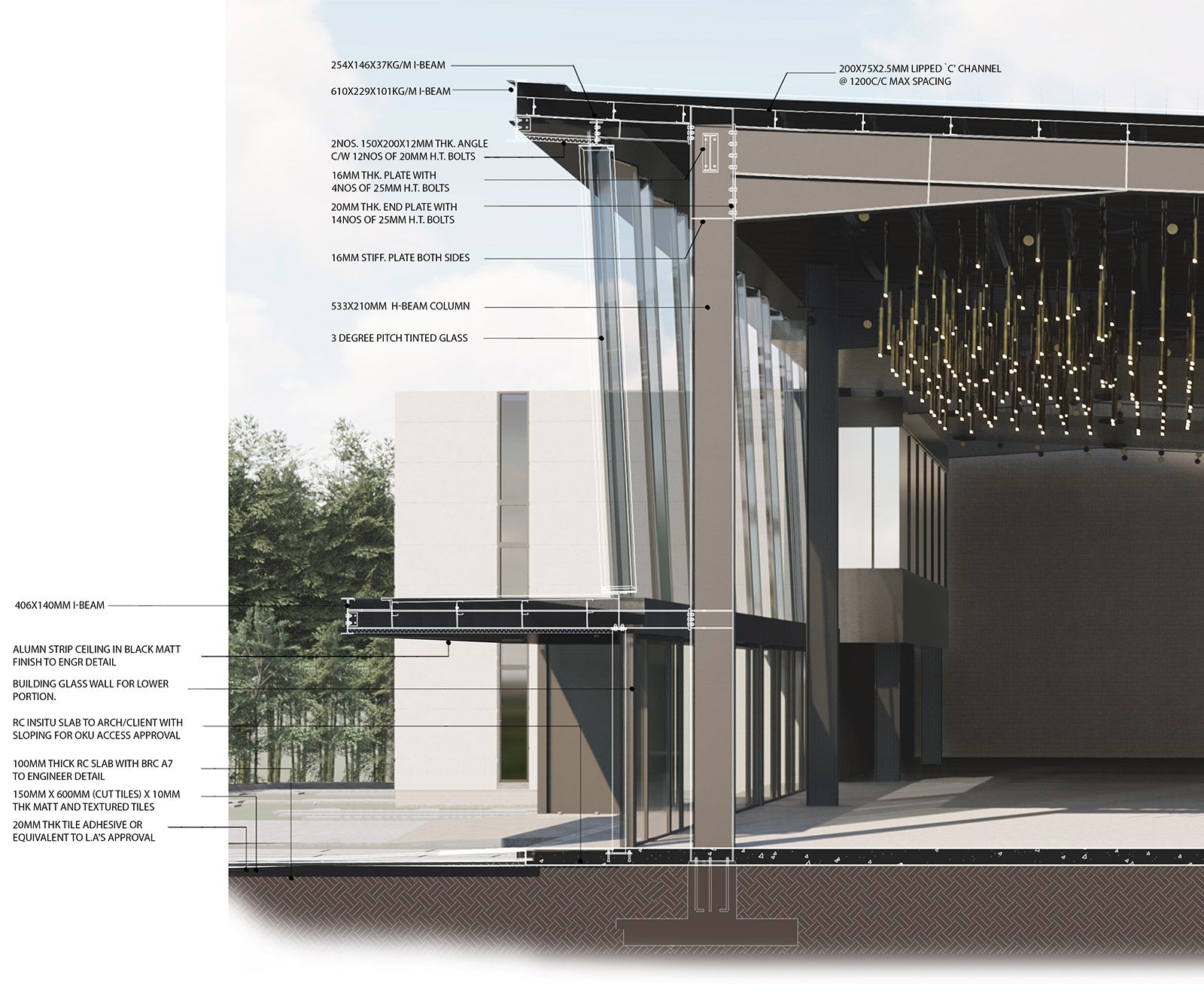 With nearly three quarter of the building construction material as steel, this was a fast- tracked project which was completed within a year. With its unique design and thoughtful space planning, the Galāsa Event Place has been greatly sought for many wedding and event bookings even before its official opening.