An award winning architecture firm
ISO9001:2015 standard for architectural services
Registered with Ministry of Finance (MOF) Malaysia
GBI Facilitator – major in sustainable and green architecture
BIM implemented
Familiarity and experience dealing with authorities include various Local Authorities, MOH (Ministry of Health), Bomba etc.
Experienced and competent in designing various project types: hospitals, commercial, mixed- use, offices, retail, F&B (food and beverage), factories, warehouses, residential high rise and low rise, hotels, villas, private bungalows, housing schemes, Masterplannng, Interior design, schools, columbarium, event places, wedding halls, religious buildings, retreats, sports facilities etc.
Specialised in niche design
Worked on International Projects in India, Myanmar, Hong Kong, Morocco
CSR: pro-bono and charity projects for NGOs and less privileged
Kuee Architect is also a leading Architect firm which designs with strong sustainability elements, taking both GBI (Green Building Index) and GreenRE tools into considerations. The firm pledges to provide building designs which are energy saving and user friendly, in the hope to reduce the impact on the environment for future generations.
In aligned with our quality control and standardization plan, Kuee Architect has been accredited with ISO 9001:2015 in year 2020 under architectural services. to ensure we could continuously improve, standardizing quality of our services and transparency to our clients.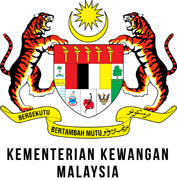 Kuee Architect(s) is Malaysia Ministry of Finance Registered Vendor, having experiences and familiarity working with Government departments of Malaysia. We have experience working closely with government's project and requirements and fulfillment.